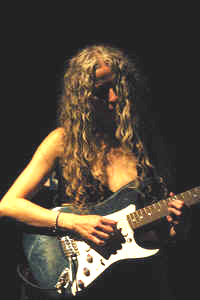 Shoshke-Rayzl's
Music Zone
Daisy Rock Guitars sponsors Shoshke-Rayzl

"...very adventuresome guitar." Arwulf, WCBN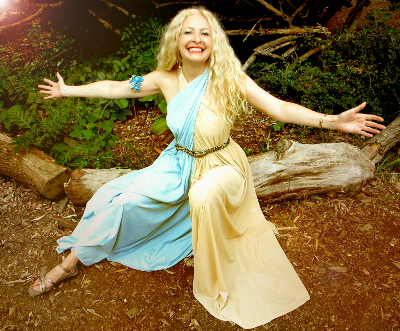 Photo by Sky at Pittaway Art.
Coming Up:
"May these humble concerts and every future concert stand in memory of the late great innovator, master teacher, lifetime mentor to so many of us, Bill Dixon, who passed away from this plane in June, 2010. His artistic legacy, his teachings and passion for art, music,dedication to the daily work of ones craft and to the essence of pure creativity will drive us forever!" Shosh

Shosh performing

March 4th


"Lady Got Chops" Festival
Women's History Month



Shoshke-Rayzl Performs

Friday, March 4, 2016

With Guest Artist Kentucky Parkis, bass

5C Cultural Arts Center Cafe

68 Avenue C (@ E. 5th St.)

East Village, New York, NY 10009

The 14th Annual "Lady Got Chops" Women's History Month Music and Arts Festival


Shosh presents Solo Original Abstract Soundscapes on electric guitar with effects, with Electric Bass by Kentucky Parkis.

Possible Nylon String Classical Guitar Intro'


And Birthday Celebration for Kentucky! Yay!





Additional Performances 9pm-

10pm

by:

Meari Nam -pianist & Endea Owens-bass

See Boston Art Video Clip:

Shoshke-Rayzl performed solo electric guitar w/ efx at solo art exhibition by

Philip Gerstein

at Gallery Galatea in Boston April 19, 2015. Dancers Annette Urbschat and Reme Gold. Video by Dan Weiss.
May we invite you this Sunday afternoon (2-4 pm), April 19, 2015 for our multi-media event at Philip Gerstein's middle-of-the-show Art Reception at the Galatea Gallery in the South End of Boston!
GALATEA FINE ART
460B Harrison Ave., #B-6
Boston, MA 02118
Art, snacks -- and abstract soundscapes of electric guitar with effects from NYC musician Shoshke-Rayzl, who will be playing improvised and composed music in coordination with the colorful paintings!

The art exhibition does not end until April 26 -- but it's your best chance to see it with the artist, experience the music, chill out -- and have a really good time! ;-)
Until soon!
Warmly >>PHILIP<< & >>SHOSH<<
| | |
| --- | --- |
| Philip Gerstein, "Libertad Y Alegria", Mixed Media, 36"X48", 2014 | "Being There", 30" x 24", oil stick, acrylic, pigment & mixed media on wood panel |
M
any artists work in more than one distinct style. Rarely, however, the artworks of that "other" style make it into the same one-person show. This exhibition would break that mold.
My paintings in this exhibition have this in common: ...the spirit of discovery, the use of color, a

range
of materials and a considerable variety of textures, scales, orientations...to remake the world anew, to paint it fresh, to discover something I have not seen before...and to commune with some of the best, most alive modern and contemporary art.
Each painting, then, is a possible world, a one-time experiment that sings its own song,
that
looks
f

or its own joy within the
universal pursuit of happiness, the universal attempt to avoid pain...
¡Experiment!
"Art is about not knowing where we're going" (Wolfgang Laib, German conceptual artist)
...all we really know is where we came from...
-Philip Gerstein
460B Harrison Ave., #B-6
Boston, MA 02118
Hours: W-F 12-6pm; Sa-Su 12-5pm
Press Contact:
Marjorie Kaye
PHILIP GERSTEIN: ¡EXPERIMENT!
April 1-26, 2015
Reception: Sunday, April 19, 2-4pm